Excited to celebrate Christmas with family
Christmas is one of the most, if not the most memorable holiday. Christmas is for sure my favorite holiday. We all have our own recipes and our own traditions that make Christmas a very special holiday. 
For the past two years, our family hasn't really gotten together for Christmas how we usually do. The first year, me my parents and I went down to Mexico for a quinceanera. It was obviously a lot of fun and we got to spend Christmas with some family down from Mexico, but it didn't feel the same. We usually spend it with my tia (my sister's mom) and her family, and I was excited for us to go back the next year and spend it with them. Unfortunately, things didn't work out that way. 
Last year. we had a family emergency down in Mexico around Christmas time. My parents and sister decided to go down with family in Mexico and I decided to stay back home with my tia. I stayed with my tia for like a month and I was grateful that they accepted me in their home and took care of me. We didn't really do much on Christmas  Eve; we just stayed home and relaxed. 
The next day though, I was able to come down to my girlfriend's house and spend hristmas with them. It was a lot of fun and the food was very good. I also realized that we celebrate Christmas very differently.
This year though, I am so excited and so ready to finally get to spend the holidays with my whole entire family. This year I don't have to skip out on all the family games and traditions we have. I will hopefully not have to miss the delicious food this year round.
About the Writer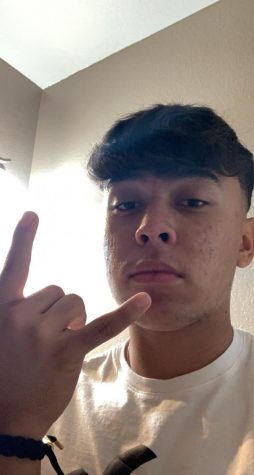 Edgar Urquidi, Staff Writer
Edgar is a junior at Greeley West High School. He pitches and plays outfield for the West baseball team. He is also an AVID student. In his free time,...