West students share best gifts they have received
Now that West students are in the final week of the first semester, they're starting to turn their attention to the holiday season.  And with Christmas right around the corner, lots of students are recalling their favorite Christmas gift they've ever received. 
Junior Vanessa Mayeda-Garner said AirPods are the best gift she's ever gotten. She stated that. "Listening to music everyday has helped me through rough days or through the entire day."
Mayeda-Garner said she wears them at school to either focus or to just listen to anything. Although she did have earbuds before, they were wired and were not efficient enough to her. "They would always get tangled when I'd pull them out of my pockets or my backpack," Mayeda-Garner said.
Junio Anamaria Guillen Gomez received a carousel music box as one of her favorite Christmas gift. The story behind this carousel is that her aunt who was diagnosed with cancer gave her this gift when she was younger. Everyday she appreciates the gift and also says that the paint has been chipping slowly. This was the only non- grown up gift she's received and it reminded her of her childhood. She said, "If my aunt doesn't make it, to listen to the music carousel, that's her way of showing me she's always there even if she's physically not there."
Senior Riley Honeycutt, got a laptop for Christmas. She stated that she was originally going to buy the laptop for herself until her qunt said that she didn't know what to get for her. So instead she called her aunt and told her what she wanted, which was that laptop. She currently uses the laptop for everyday schooling and she will be using it for college as well.
About the Writer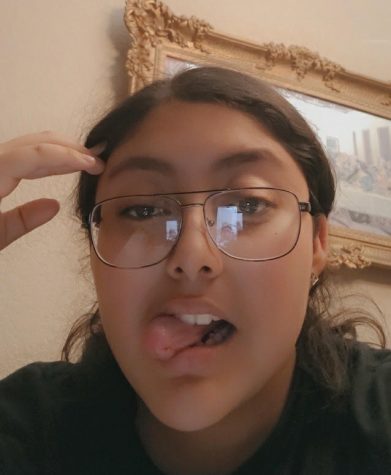 Abby Rivera-Flores, Staff Writer
Abby is a junior at Greeley West. She loves tennis and band. She is also a member of Dream Team and LULAC. Abby also enjoys her time outside of school...