West senior takes Chance at future in music
Chance. You may not know the name, but odds are you will soon. 
This is the stage name of Greeley West senior and up and coming rapper Chance Clemons, who aims high while remaining grounded in reality. 
When talking about his name, Clemons said, "Well I decided not to have a stage name, I just want to go by Chance because I feel like staying authentic to myself is really important when I make music."
Authenticity is not only a priority of his but a focal point of his music, which he defines as "reality music," as he illustrates his own experiences and those around him in his music. "I rap because I can easily express myself through my music, I also feel that it's important for people to hear the stories I talk about."
Clemons takes artistic inspiration from rappers Tupac Shakur and Polo G, appreciating Polo's dedication to illustrating "the harsh reality of being a young black man in America" and finding inspiration in Shakur's "demeanor and the way he carried himself."
He is also influenced by his late brother, with whom he shared a passion for rapping. 
What may have begun as a hobby has now evolved into a vision for his future. Clemons said, "I do plan to continue making music after high school… My end goal is to eventually turn music into my career."
Confident in his music, Clemons emphasizes that his biggest barrier is exposure. "The key is to get my music promoted and distributed around the world," he said. 
With his distinct style, Clemons sets himself apart from other musicians as he blends art and his passion for the stories of real people. With his ambitions of a rapping career, Clemons aims to share his style with the world. 
Clemons's music can be found on his social media (Instagram: @chance_clemons10 Snapchat: cclemons_22). Support from the Greeley West community can help Clemons gain the recognition he needs to reach a larger audience. He said, "I want people to know that music is my passion and that I would really appreciate their support." 
About the Writer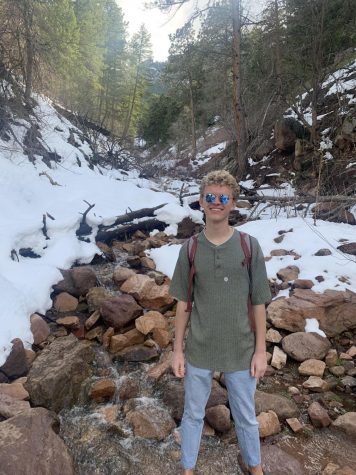 Brendan McCune, Staff Writer
Brendan McCune is a senior IB student at West. He believes the press and the freedom to utilize it is something truly incredible. McCune plants to major...