Cheerleading team patiently waits for season continuation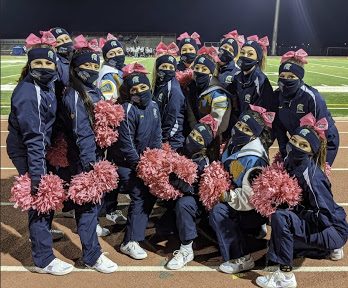 With the new semester coming to a start, winter sports are also beginning, including cheerleading. The Greeley West cheer team has not only been affected because of the inability to cheer at games but also their own competitions have been postponed or canceled. 
They still face restrictions at practice as well, the biggest two being the requirement to wear masks during the entirety of a practice and having to split half the team for separate practice times to reduce the number of people. Their whole season has been affected from the beginning.
A normal cheer season would have begun in April through March the following year, however, this year was an exception. With a July start, and a two-month hiatus in November and December, there's been less time cheering and more time waiting.  "Time for valuable practices, the cheering at games, competitions, and celebrations have definitely been lost and cut short because of COVID," said senior cheer captain Ivette Jacquez. 
Timing also affected competitions, with the most crucial one being Colorado state which would usually be held in early December. Greeley West would usually even host their own two competitions, Winter Blast and Sweetheart Blast, both of which have been canceled. Have no fear, however, "Our head coach, Brodie Subia, is planning on having a cheer competition on March 6th! He has decided to welcome Shamrock Blast to his series of Blast Spirit Championships this year," Jaquez explained. This event is only a cheer event, unfortunately, due to restrictions on spectators.
The cheer team has tried in all ways not to allow COVID to ruin the whole season. Every season, cheerleaders hold a secret Santa around the holiday times, however, this too was affected by COVID. "We have planned to still continue this tradition at a later time in January," Jaquez said. "Knowing that this is my last year on the team, I try to value every moment I have left as a Greeley West cheerleader. The motivation and hope I have for getting back on the mat is what is getting me through this pandemic. I am looking forward to getting back to work with my amazing teammates!"
About the Contributor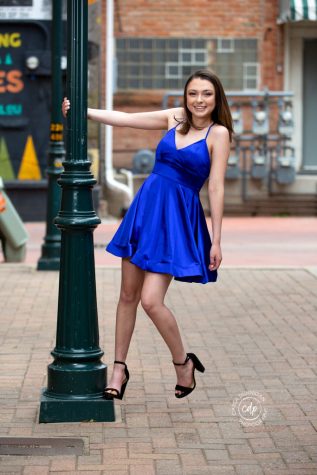 Nizhoni Ortiz, Staff Writer
Nizhoni Ortiz is an AVID senior at Greeley West. She enjoys being involved in school with clubs and sports such as being the drum major for the Pride of...