AVID classes send Drive Smart Valentines to homerooms
Ice scrapers on windshields, hearts in bathrooms and locker rooms with messages about driving smart, and as of homeroom today, Valentines reading "Pucker Up and Drive Smart" with Chapstick in them are all ways that AVID juniors have tried to remind Greeley West drivers to buckle up and drive responsibly in the past couple of months.
The partnership with Drive Smart Weld County has been an on-again, off-again relationship for Ms. Susan Eastin, who has organized the AVID juniors in this service-learning project.  Student organizations partner with Drive Smart Weld County and can raise funds while promoting being safe on the roads.
The current blitz at Greeley West high school is typically a bit more spread out, but because of COVID protocols in the first semester, many of the hands on activities were not allowed.  As restrictions around the school have eased, the students have found unique ways to get the message out to the student body and the community.  In fact, the Starbucks closest to Greeley West even allowed Drive Smart messaging to go out on their pastry wrappers in January.
The junior AVID classes have used the opportunity to raise money for the AVID Legacy Scholarship that they will be giving away as seniors next year.  But they are also using it to come together during the pandemic, especially after being separated for so long.  "It's been really good to get our classes together and do some activities socially distanced," Ms. Susan Eastin said. "Just like in years past, the Drive Smart campaign is getting out the word on driving safety.  But it's also reuniting students who have been separated and raising funds for our scholarship."
Students at Greeley West are noticing.  West drivers thanked the AVID classes for the ice scrapers as they delivered them and one student today remarked, "Getting candy in homeroom reminds me of what school used to be like before Corona."
Eastin said that the AVID classes are working on another activity for March.  In a typical year, West students would sign a pledge in the commons.  The classes are brainstorming a way for that to still be done without sharing pens, papers, or common spaces.
"Given the restrictions, we're very pleased with how the campaign has gone this year," Eastin said.  "It's always an honor to be asked to do it and we'd love to do it again in the future."
About the Writer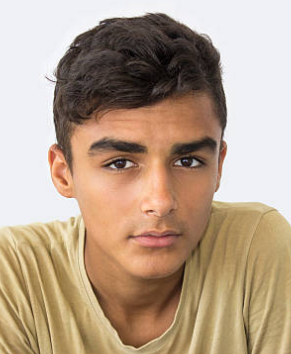 Osborne Earl Smith, Staff Writer
Osborne's passion is picking up the slack for others, and he does this nearly every day in group work and for the newspaper.  He supports all students...