Senior class may be confronting worst senioritis in history
Senioritis is a "disease" and the symptoms include laziness, lack of motivation, putting off assignments until the very last minute and constant feelings of excessive stress and tiredness. Senioritis has always been common in high school seniors all over the world, but has a pandemic impacted these students more than ever before? 
For Greeley West seniors, it's clear that they are not only showing symptoms, but that they may be living through the worst senioritis season ever.  And there's no vaccine for this one.
Senior Fernando Moreno said stress has consumed him in the waning months of high school.  "I feel really stressed,  stressed about college and what's after high school more than anything…I stress a lot about the money college requires for me to attend," Moreno said.   
Moreno has coped by finding things he enjoys to do such as working a little extra or doing the things he likes such as spending time with his family. Moreno said that even though doing school through a pandemic has been difficult, he doesn't believe that it has elevated his stress levels that much more.  
The feeling of fear for the future seems to be a common feeling among West students.   Did the pandemic deepen these fears? Senior Jannelly Hernandez said the pandemic has increased those fears of the future.  Hernandez said that the pandemic "definitely" has impacted her senioritis more and believes if the pandemic never happened she would've felt a lot more relaxed in her senior year of high school.  "There have been times where I don't feel motivated during classes, especially on virtual days," Hernandez said. 
Having a lack of motivation also seems to be a popular feeling among seniors, and it's hard trying to find relief from it during these times. "I feel like the pandemic has taken a toll on me just because I can't do all the things I use to enjoy doing like going to sports games…even if we were in normal times I think I'd still be stressed, but I would have a lot more to look forward to in my senior year that the pandemic has taken away," senior Rosemary Mena said. 
Senioritis is definitely real even if some may not believe it, and some of West's seniors are facing it harder than others. "I had almost 45 unexcused absences last quarter because it was hard for me to find the motivation to get out of bed to do school, especially on virtual days," senior Lluvia Lopez said.
But Lopez has a plan.  "I think just starting is a start, just open the book or get out the paper and that might help get you to feel more motivated," Lopez said. 
About the Contributors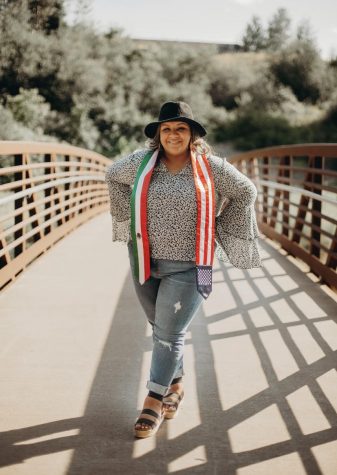 Letia Juarez, Staff Writer
Letia is an AVID senior at Greeley West. She has dreams of one day becoming a trauma surgeon. She values her tight-knit family and her four dogs, Ziggy,...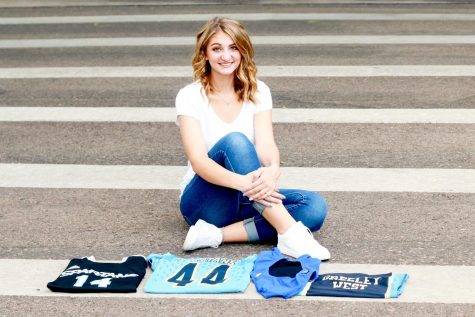 Jacey Piacenza, Staff Writer
Jacey is a senior at Greeley West. She loves sports and is involved in football, soccer, diving, and track making her the only four sport athlete at the...