Planning quinceñera during pandemic is no easy task
A quinceñera is a special celebration that many girls of LatinX culture celebrate for their 15th birthday. Girls dream of the day they buy the big dress, have beautiful centerpieces, and choreograph dances with their closest friends and family members that capture the true princess essence they seek on that very special day. However, during a pandemic, these dreams have become a lot more difficult to reach as girls have had to replan and reschedule their entire celebration due to COVID.
For most people, quinceñeras are planned months – sometimes even years – in advance to get every little detail as close to perfection as possible. "I've been planning this quince for a while…last year it got cancelled due to COVID so we were forced to reschedule during that time and a lot of people cancelled on me including my main chambelan, it was really stressful," said Greeley West sophomore Kyara Avendano.
A main chambelan is the quinceñera's main dancing partner when doing her dances, so to lose that person is a pretty big deal. 
Many girls who had their quinceñeras planned for the summer of 2020 have also had to postpone to celebrate this year instead. "I will be 16 celebrating my quinceñera," said Avendano.
And although this may sound terrible to a lot of girls who were able to have a quince during normal times, Avendano says,"having to wait a year for my celebration will only make it more special because I have waited so long for this and I'm the last girl in my family left to have a quinceñera." 
For girls who may be feeling discouraged about their days being just as magical as they would be during normal times, Avendano shared some advice. "It's going to be ok…don't stress too much no matter what happens because it really is your day," Avendano said. "Don't let anyone or anything get in the way of your celebration."
About the Writer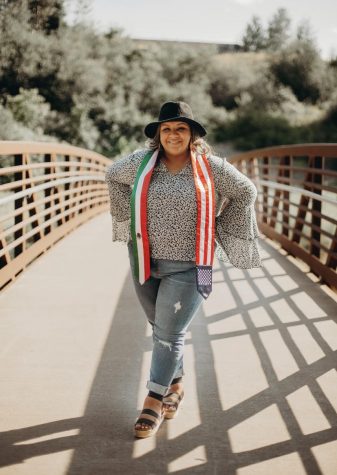 Letia Juarez, Staff Writer
Letia is an AVID senior at Greeley West. She has dreams of one day becoming a trauma surgeon. She values her tight-knit family and her four dogs, Ziggy,...