Masks probably here to stay, even if statewide mandate ends soon
On March 5, 2021 Gov. Jared Polis extended the mask mandate for another 30 days. As those days are coming to an end, there is still an uncertainty if the mask mandate should continue. 
As COVID-19 cases in Weld County have been on a steady decline since the beginning of the year and more and more people are getting vaccinated, there is still a debate for mandatory masks at school. Greeley West Principal Jeffrey Cranson and District 6 views on masks is that they are most likely going to stay. "Mask-wearing is the most efficient and cost-effective way to stop the spread of COVID-19.  When the mask mandate is lifted, it is likely that masks will still be required in schools," said Cranson. 
Teachers and students have also shared their opinion on the mask as well. Social studies teacher Mr. Joe Swanson's views have been changed from the start of the pandemic until now. "Since the pandemic has escalated so much in over a year, I believe the mask mandate is necessary to keep people safe even if it is a minor annoyance," said Swanson. 
With most students coming back it is hard to be socially distanced. Having to wear a mask for the whole day is a struggle for some students. Junior Jashon Liscano still wants to wear his mask even though it is an inconvenience. "I think I will still have to, most kids are careless here and aren't wearing their mask to protect themselves (in situations)," said Liscano.
While everyone is trying to get back to normal, students have to remember that there is still a danger to COVID-19 and to try to practice COVID protocols. Even though students may not like wearing masks it is still the best way to stop the spread of the virus.
About the Contributor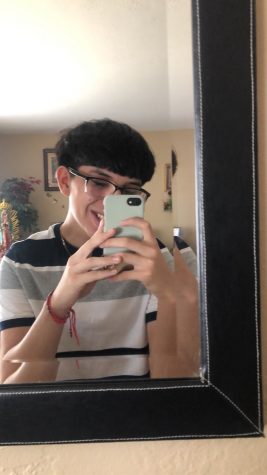 Cesar Villanueva, Staff Writer
Cesar is an AVID junior at Greeley West. He enjoys listening to music and watching movies and TV shows. In his free time he enjoys spending time with his...