Students start to take advantage of local vaccinations
Recently, District 6 and Monfort Family Clinic have paired up to offer COVID vaccines to students 16 and older with parent or guardian consent.  The first big day of vaccinations that impacted students at Greeley West came on Saturday, April 10.
Having a clinic that targets District 6 students has definitely taken away the hassle from parents having to find a place COVID vaccines are offered for their children.  So it came as no surprise that  several students plan on taking advantage of this opportunity.
"I am (getting vaccinated)… I want to do my part and protect myself and the people around me," senior Omnaya Maldonado said.
Choosing to get your vaccine could potentially help Greeley West staff and students and lower COVID cases within the building as people get vaccinated. This could potentially help prevent the spread of COVID at upcoming events coming up such as graduation.
Many others also have the same reasoning behind getting vaccinated, "I want to make sure that I do my part to keep myself and others safe and work towards getting back to normal for my senior year," said Junior Jashon Liscano. 
Although many people are taking advantage of the vaccinations given out on Saturday, some students are waiting to get the vaccine on their time when it better suits their schedule.  Still, these students say their delay doesn't mean they have a negative view of the vaccine in general. "I do plan on getting it eventually! I for sure think it's something that needs to be done," said senior Kaden Sanchez. 
About the Writer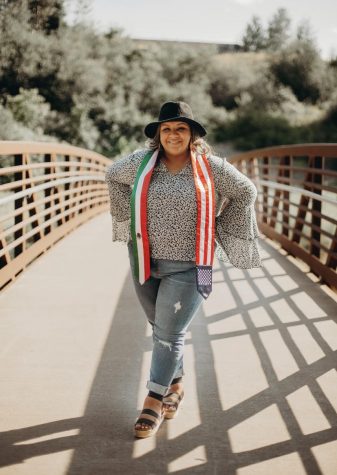 Letia Juarez, Staff Writer
Letia is an AVID senior at Greeley West. She has dreams of one day becoming a trauma surgeon. She values her tight-knit family and her four dogs, Ziggy,...