Making college decision can be overwhelming
As the high school academic year is coming to a close within the next month or so, the prospect of higher education is on the mind of many seniors. But here's something that's not talked about often enough:  it's a scary choice. College, no matter how well they may market it, is hard. High level classes, from the liberal arts to math and everything in between, are a new level of academics. Even more intimidating are the "big name" colleges, like the Ivy League, or more locally, CU Boulder and DU. Even the newness of being on a massive campus with thousands of students is a lot to take in. 
Personally, I applied to 17 universities, and I was admitted to 10 of them, including CU and DU. And while I knew the decision would be hard and somewhat intimidating, I never expected it to be to this extent. The class of 2021 had immense changes to the admissions processes this year, and personally I saw a huge growth in the competition pool because of how many people applied to big schools this year. I have always wanted to study both engineering and business, but because of the number of people that applied to engineering programs this year, I was waitlisted for many of them, only getting into DU's. This made the scary nature of the choice even harder, as the realization hit that I wouldn't get into every program I wanted to. 
Now, though, I am at a point where I have to make a decision between a school in Oregon and one an hour from my front door. In pondering this decision a lot, I've realized that it can be scary to leave the relatively safe confines of high school, and really be out in the world. It can be complicated to consider student loans or grad school, or even roommate choice. College is a huge step up in life for a lot of people, and even the best of us are not exempt from the scary nature of moving into something as hard and new as college. 
My message to any senior this year, or any junior thinking about college is this: college is a scary and complicated decision, and you are not alone in feeling anxious over it. Talk to people in a similar position to you, and remember that this decision does not define you as a person or your future. 
About the Contributor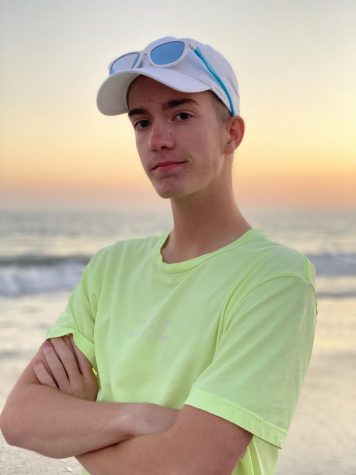 Zachary Headley, Staff Writer
Zachary Headley is a senior at GWHS and is looking forward to sharing stories through newspaper. He has lived in Greeley his whole life, is an avid photographer,...