AP students, teachers work to overcome quarter schedule limitations as tests near
With Advanced Placement tests being just around the corner, emotions are running high for students at Greeley West. With the quarterly schedule this year,  some students haven't had their AP classes since third quarter, which may interfere with their knowledge of the AP test subjects. Other students got lucky to have their AP classes this quarter to be prepared up until the test. 
Regardless of whether you last sat in class in February or not, the tests are here and AP class teachers are putting in the extra effort to make sure their students are prepared for their tests that start on Tuesday with AP Calculus and AP Human Geography. "They [AP teachers] have been offering study sessions to go over topics to review…my AP teacher has provided me with a Strive for Five book that has review of subjects in our class and practice tests, it has made me feel much more prepared," said junior Bianca Hernandez.
However, some students are feeling much less prepared than others for their AP tests. "This quarter I feel prepared but the test is on stuff we did all year and honestly I don't remember anything that we did 2nd quarter" said senior Alexa Youngblood. 
Youngblood is not alone in that feeling.  Students pointed to other schools in the area coupled the quarters together to assure continuous AP learning for students.  Some AP classes at Greeley Central were even spread out over three quarters.  West teachers and students have been forced to be creative.
Even if all AP teachers are not passing out Strive for Five books, they're having students work extra hard in the classroom to sharpen their skills in writing, history, psychology, English and the like. "We practice in my AP Lit class by doing timed essays weekly that are similar to AP prompts during class and it's definitely helped me with my writing skills," said senior Emma Whittaker.
About the Writer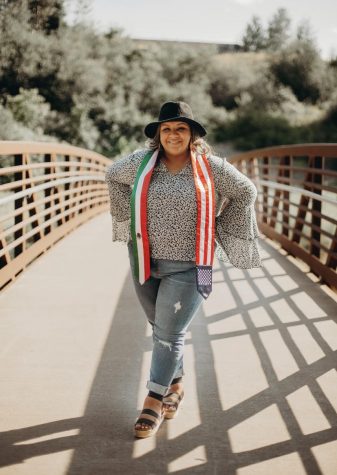 Letia Juarez, Staff Writer
Letia is an AVID senior at Greeley West. She has dreams of one day becoming a trauma surgeon. She values her tight-knit family and her four dogs, Ziggy,...