West students react to experiences in Mexican-American Studies class
 Greeley West has a new class called Mexican-American Studies. Mr. Stephen Paulson teaches this class. West had a similar class like this before, but it had been years since it was last offered.  
This class mainly focuses on Mexican culture and talks about what actually happened with Cortez and the Aztec people. The material for getting this course was a bit hard since it is Paulson's first time actually teaching the class.  Of course he has had help from another teacher at Greeley Central. The students say they are learning so much about themselves as a Mexcian-American person. They are all in a learning environment and actually asking interesting questions that Paulson actually has a hard time finding the answer to. 
Not only was the material a bit difficult to find, teaching the class was a bit hard for Paulson. Answering the questions that each student asks is a bit hard since the resources could lead to a false answer. Paulson makes sure that they get the right answer. 
Nick Perez, a junior at West, said, "The class is pretty cool. It starts from the beginning of time about the Aztecs and then leads up to the current day topics."
Currently these 'today topics' talk about how immigration works, and about racism  between both America and Mexico from back then and today's society. Another Junior at west, Briseyda Varela Venegas said, "I really enjoy this class because its not book based, more of actually finding out together as a class about our ancestors and our history." 
About the Writer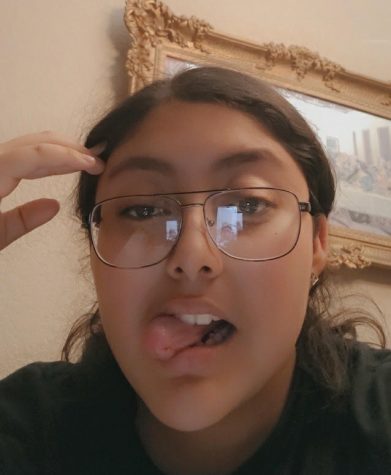 Abby Rivera-Flores, Staff Writer
Abby is a junior at Greeley West. She loves tennis and band. She is also a member of Dream Team and LULAC. Abby also enjoys her time outside of school...