Jane Burke says goodbye to home away from home
With the school year coming to an end, there's usually a lot of emotion in the air with all the seniors finishing high school and getting ready for the next chapter in their lives. As we say goodbye to the seniors this year, we are also saying goodbye to some teachers. 
Math teacher Ms. Jane Burke has been both a student and teacher at Greeley West.   So with three years as a student (freshmen didn't come to Greeley West yet), a year as a student teacher, and 29 years in her classroom, Burke has been in the halls of West for 33 years.  But she said it felt like it was time for a new chapter in her life. "It is time to retire and start a new path for my life. I'm very sad, but just like the seniors it's time to move on," said Burke. 
Many people don't know what to do after high school and usually try to major in something easy, but Burke had a different kind of love for math. What made her want to become a teacher when she could have been an engineer?  "I loved helping my friends with their math," Burke said.
Many of her students that she helped became her friends over time.  Some even became her colleague, like Mr. Ryan Pace, who teaches science and and coaches tennis.  He had a unique bond with her since middle school.
"I took geometry when it was John Evans and my geometry teacher was essentially fired," Pace said.  "I didn't know any geometry."
Who stepped in?  Burke, of course.  "She came twice, three times a week, and helped coach me tennis as well.  So it's really cool to get back and work with somebody who cared so much about you in the day.  She donated her time to do that, right?  It's really cool to have gotten some time with (her), Pace added.
Some students probably think it would be awkward to work where you went to school.  But for Burke, Greeley West has always been home. "There really isn't any difference in being a student and a teacher. I loved West in both roles," stated Burke. 
Burke has taught basically every math class West has to offer, including some of the most challenging.  This year alone, she's taught Trig/Pre-Calc, AP Calculus A & B and IB HL Math.  Fellow math teacher Mr. Brandon Torrez said Burke is blessed with mathematical abilities.  "Burke's been here the longest and she's the smartest math teacher here, hands down.  She knows geometry to calculus Part 2.  When I left here for a year, she even taught AP Stats," Torrez said.
"She just has a really good math brain and is able to teach it to math kids.  Replacing Ms. Burke will take a lot of different teachers," Torrez added.
Burke has been here at West for many years and many different things have changed and happened. "A lot of administrators and teachers have changed through the years, but to me there is still the essence of what West is to me. It may be smaller than it was and I'm praying that (that essence) won't go away ever," Burke said. 
You can probably just imagine how many memories Burke has made over the years.  But what would you get if you asked her that question directly?  "ere isn't one memory. There are about one times 10 to the power of 100 and that would take me too long to write," said Burke. 
About the Contributor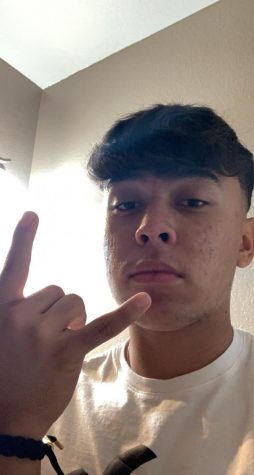 Edgar Urquidi, Staff Writer
Edgar is a junior at Greeley West High School. He pitches and plays outfield for the West baseball team. He is also an AVID student. In his free time,...