Slang ravages academic conversations at West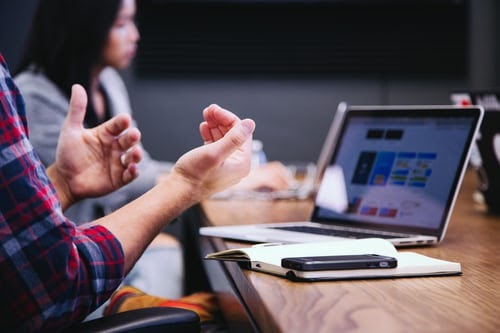 We have a major problem here at Greeley West and in other high schools as well. Students do not know how to hold meaningful conversations with peers, teachers, and administrators. 
In a world where the vast majority of social connection happens between screens, it is almost impossible to avoid the communicative plague that we have to face. The Merriam-Webster Dictionary is now being replaced by the Urban Dictionary, and it has a clear impact on classroom conversations. There is a clear disconnect between what is appropriate and what isn't; students have to reprioritize the necessity for ensuring that conversations are staying true to all original intents and purposes.
The pockets of knowledge are few and far between because of the shadow modern conversation looms over. Many students have lost the ability to converse in a manner that is considered to be academically charged. The truth is, there has to be a clear separation between what is okay to use in a classroom setting and what is not. I can say from personal experience that having to discuss with those who do not necessarily utilize academic vocabulary is an extremely frustrating process that leaves a lot of room for misinterpretation.  It is our responsibility as students to always remember how to communicate in a way that is clear because it is more important than ever to make sure that any conversation that you have with another individual is clearly understood. 
Though I understand that society has been completely submerged in a digital era, it is even more important to maintain the foundation on which our formative education stands. This means that students and teachers have to avoid the temptation reverting to modern, less academically derived terms and phrases. 
Not all are bad, but many have multi-faceted meanings that are not necessarily relevant to the points of discussion that are often present. As a whole, teachers and students have to do a better job of encouraging the student body to express their thoughts in a deeper way that has substance to it.