Who is Sylvia Cervantes?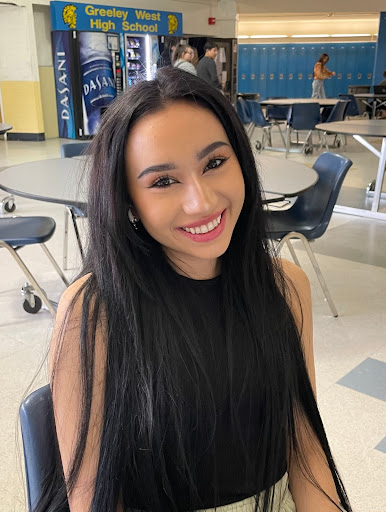 Name: Sylvia Cervantes 
Year in School: Junior 
What Are You Thinking About Doing for the Future? I want to go into ministry. My dad is a pastor and so I am wanting to explore that field. I went through a few rough years and during that time my faith was really strengthened. So, I guess it really changed me!
Where Do You Work/What Do You Put Your Work Into? I don't have a job so I put my work into my dog. I usually just spend time with him because he's my only dog. I've had him since he was a puppy and so I've just helped raise him. 
Daily Routine: I usually wake up in the morning and struggle to get out of bed, then I come here. But if it's the weekend then I usually sleep in until 10:00. It usually just consists of either coming to school or just taking some time with my family. 
Most Essential Ritual/Habit: I guess something that I have to do everyday is brush my hair because it gets into a mess if I don't. 
Favorite Hobby: I am a basketball player so that's what I like to do. I've been a part of it since middle school. In 5th grade I joined a club for it and that coach really sparked something in me that really made me want to keep pursuing it. 
Favorite App on your Cell Phone: Probably DePop – the thrifting app!
 Favorite Time Waster: Hmm…probably scrolling through social media.