West students, alumni ready to celebrate theater's historic past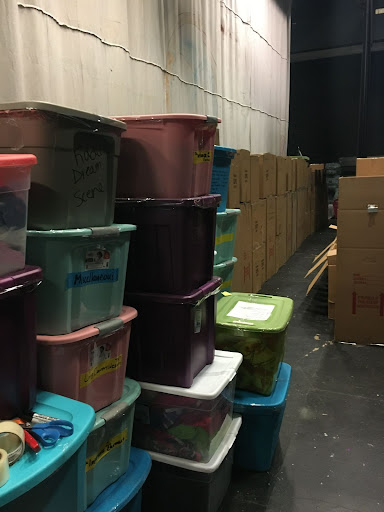 The Greeley West theater department is getting ready to give one final performance on the current stage, honoring all of the shows that have graced the space for over twenty years. With shows such as Cinderella, Les Misérables, and The Little Mermaid having made an impact on staff and students, the alumni and students are ready to join together to give one final performance before a move into the new building. 
The alumni show is set to happen on Saturday, March 5, and will feature musical numbers from all shows that occurred between 2000 and today. Audiences will be invited to relish in all of the wonderful memories made on the West stage, with former students reprising their characters. "The alumni are all coming back and are excited to see each other again, and just come together and put on a great show," director Ms. Peggy Freemole said.
Freemole said momentum has built for the show on social media and students and alumni are coming together in order to celebrate together.  Some actors who have forged careers in the business are even returning from the coasts for the weekend.  One of the most exciting components to the show will be involving new and upcoming students, participating in group numbers with the alumni as well. Tickets are selling fast, with the center sections selling out almost immediately.  
The theater is still a long way from being completely packed up. With alumni returning to their home stage, seeing old costumes and set pieces will bring back nostalgia for so many. Freemole said, "There is still a lot to do and we are really busy, but this is something that all of the students have been looking forward to putting on this event for a while."
Throughout the time in which Covid has impacted staff and students, especially those in the performing arts, it has been difficult to find creative outlet. The alumni show has given West's theater department a new sense of hope and excitement, finally feeling like students have the chance to one again do what they love. The closing of the theater will bring many bittersweet memories, but along with that comes a new sense of excitement. Freemole said, "It is sad to let this space go because of all of the memories shared here, but the new theater is such a beautiful place and the students and I will get to be really creative which is exciting."