Close bonds were made in my time as a Spartan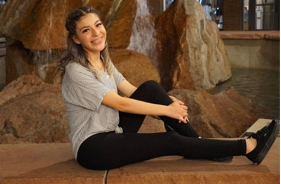 All throughout the four years of high school, I have made so many friends, memories, and very close bonds with teachers. I am more than happy to know that I will finish school being a Spartan.
One thing I absolutely love about Greeley West is they will never want to make you feel excluded. 1600+ students in one building can be a handful, but they put in so much effort to make sure you are in progress with everything outside and inside of school. There will be good and bad days, but you just have to stay persistent and appreciate every moment you have in high school, even the little things.
If I could go back in time to when I first entered the building and saw the Spartan, I would've told myself to be more involved with clubs and sports. Being involved with West will make you feel proud about yourself for representing the school somehow in some way. Live like there is no tomorrow and do not be afraid to be yourself.
I 100% guarantee that Greeley West will make you feel safe. Everybody is smart and unique in their own way; there will be no shame in your game. The staff and students here at West will be your second family and don't be hesitant to ever tell teachers or students anything.