Soccer team encourages you to "be a good person"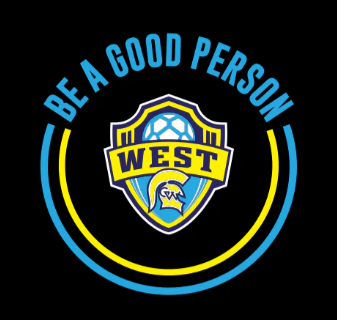 Students in the hallways may have seen that the boys soccer team is making a statement with their apparel this season.  "Be a Good Person" is emblazoned on all of their warmups and hoodies.
But what does it actually mean? For the Greeley West soccer team it means more than just a saying:  it's a lifestyle. 
Head coach Marty Lordemann explained that the idea actually came from another family member.  "It started off with my brother. He reached out to Be a Good Person two years ago at Windsor High School (where he coaches).  I fell in love with the theme, and I thought we need to bring in some 'Be a Good Person' mentality into West as well," Lordemann said.
BAGP's motto as said on their website, is,  "Our #1 goal is to remind us to approach all our days with an optimistic, positive, and refreshed outlook. We believe that positive change truly starts within ourselves, one person at a time."
Lordemann was excited to share that mission with his team at West.  "I reached out to Be a Good Person as well, and they were more than happy to join forces with us to put the motto on the shirts."
Greeley West Senior Martin Uribe feels that Be a Good Person has brought the team closer together in terms of relationships between the team. Uribe explained," I feel like it has because no matter what we go through – even a loss or a win – we all keep our heads up and keep each other up and that's what makes us a family."
Uribe claimed that outside of the soccer field, the team bonds as a family as well. "We always hangout during the weekends, and just plan fun things," Uribe said. 
One fun thing the Spartans got to experience this past week was the Rapids' soccer game on Wednesday night.  The Spartans celebrated Noche Latina at Dicks Sporting Goods Park and watched the Rapids win.  They were even recognized on the scoreboard.  
Be a Good Person is more than just a motto or saying to the Greeley West soccer team, it is a way of life that helps them bond with each other.