Who is Desiderio Nava?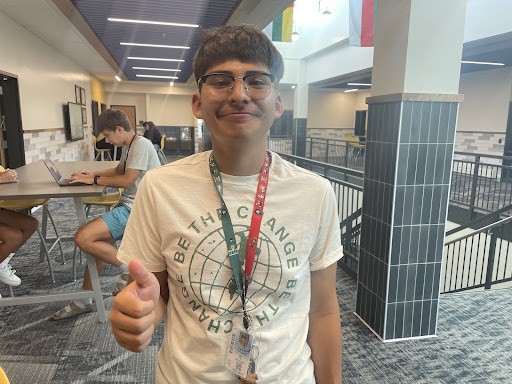 Year: Senior
Future ideas:  I want to be a farmer, owning  land, possilbyg growing cotton, chili and hay. I'd like to have livestock such as cows, sheep and chickens. 
Daily Routine: On a non-school day, I  wake up earl,y go to work, do chores around the house, get things done get what needs to be done. School day is just go to all my classes study and go to work after school. 
Most essential ritual/ habit: Chewing on plastic bottle caps, chewing on gum.
Favorite hobbies: Watching/playing sports as well as being involved within the school.
What is your favorite app? Twitter.
Favorite time waster: Watch anime. 
Sleep schedule: It's going well so I go to sleep around 10-11 then wake up at 5:30-6. 
How do you know when you've been successful?  When everyone around me is doing well, when my parents are doing well, I know I'm doing well. I Just want to make sure not just me but everyone around me is doing good.