Who is Andre Ortiz?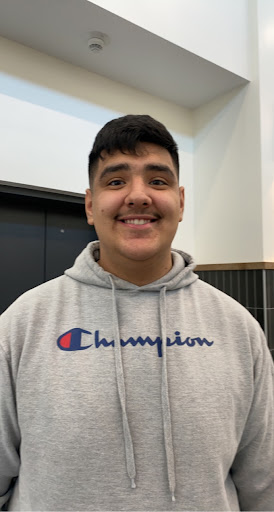 Name: Andre Ortiz
Year of High School: Junior
Thoughts about the future: I don't really know, I just hope I'm successful.
Where I work: I don't right now.
Daily routine: Wake, go to school, go to practice, then go home.
Most Essential ritual/habit: Brushing my teeth.
Favorite time waster: TikTok
Sleep schedule: 11:30 p.m. -6:30 a.m.
How do you knw when you have been successful? When I get the recognition.