Looking back on a memorable high school career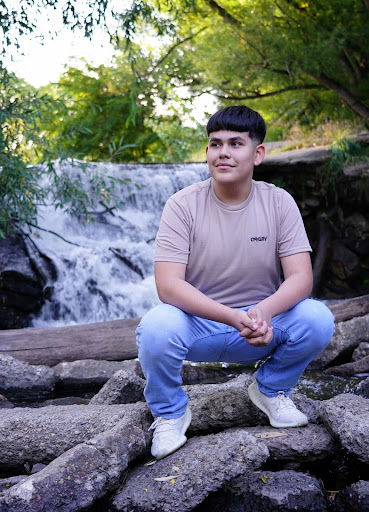 Closing out this chapter of a short-lived four years here at Greeley West High School, I realize that my life is going to change forever.  Now, I'll be onto a new chapter in my life which I still cannot believe is here, days away from graduating. I will never have to wake up to be at school by 8 a.m. again.  I've had a great experience at Greeley West and many memories that I will remember forever.
One of my core memories that I can remember was from my last day of freshman year.  It coincided with the release of one of the most anticipated albums dropped that year.  Without anyone knowing, Eternal Etake by Lil Uzi Vert was released to the world. It's a weird thing to remember – a date with Lil Uzi Vert.  But it's all I can vividly recall from that day outside of  the fact that we were told we'd have an extra week of Spring Break that year.  Turns out, it was the end of my first year of high school. 
It wasn't really the last day of school – we would spend the rest of the time off and on online – but looking back at the person I was then, I would never have  imagined I would be where I am today.   High school has really been a journey and a pretty rough one, I can say. Many things happened throughout the four years. Meeting new people was probably what I can say I enjoyed most about high school. I have met my closest friends here at Greeley West and I hope to keep the strong bonds I have with them for many years to come. 
Thanks to all the teachers I had here at Greeley West. Thank you for all that you have done for me and the senior class of 2023. We all appreciate the staff and your hard work does not go unnoticed.
Greeley West has really been my home for fpur  years and now I'll be moving onto my new home in Denver at Lincoln Tech. I'll be going there to study the trade HVAC (Heating, Ventilation, and Air Conditioning). HVAC is something I've been wanting to do for a couple years now -mostly because I'm not really the school type.  But I still wanted to do something after high school.
One thing I can say to up and coming seniors is enjoy those little moments you have with your friends and classmates since you soon will part.  Just enjoy what your senior year has to offer.