Four years of not everything going as planned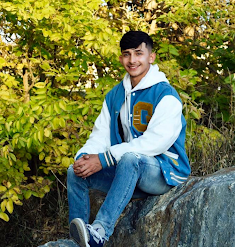 Throughout my four years in high school, I never thought it would make me a resilient and flexible person. Experiencing so many different changes and challenges throughout my years in high school has been nothing short of an amazing yet unfortunate experience. 
Coming into high school I was very nervous and not very outgoing. But when baseball season came around, I started bonding with many people that had similar desires as me which helped me become more socially involved. I knew I had no voice on the team, so I had to pay it off with my hard work. I would go to late practices after basketball, consistently showing up and putting my work in. It eventually showed when I got called up to go on the spring trip to Myrtle Beach with the varsity team.
I was very excited as it was a Friday and we were set to leave for the airport that day. That was until we got sent to the choir room by our coaches mid-class. I just remember thinking that it was very odd to be called out of class for baseball. I had not considered that our season would be canceled due to COVID, but that's exactly what happened.  Looking around the room and just seeing the seniors' reactions taught me that not everything is certain in life so you have to take advantage of the present. The way they were just stripped from their senior season showed me that I have to cherish every moment I could. 
The following year, I didn't join basketball to focus on baseball. Everything was going according to plan until I was struck with a minor setback. I had broken my wrist just a week before the baseball season started. I recovered quickly midway through the season and tried working my way back onto the varsity team. I was very frustrated, but learned that I could only control what was in my possession. I didn't get a varsity at-bat my sophomore year which upset me, but encouraged me to better my swing, so I kept working. 
By the start of junior year, I gained confidence in being an upperclassman now. With that, I knew I had to take the role of being a leader and a role model to the underclassmen. I made my decision of committing strictly to baseball again. It was very hard moving from field to field due to the new school being built. We didn't have a field to practice on, so we did what we had to do and started practicing at Bigfoot Turf which is about a 9 mile drive from the school. With spring weather in Colorado being horrible as well, we would have to practice in an abandoned K-mart. It wasn't fun at all, but it was a commitment which is what really brought the team together that year. 
The amount of flexibility and adapting the team went through was really challenging for us all. Who knew that all this adapting would come into play my senior year? Senior year was very challenging altogether. I was the only returning starter, so I knew I had to be a role model to the other players. The season didn't go as planned with our first outdoor practice taking place midseason. We didn't have a field again due to it being "too dangerous," but we still persevered and grew with each other. 
This last year brought many relationships I never thought I would have. It also brought many lessons that I will take with me to college and where I go in life. The story told everything I'm not, which turned me into everything I am, and for that, I will always be grateful to be a Spartan and be able to call Greeley West my home. Once a Spartan, always a Spartan!