Land of the Rising Sun #1: Unlocking new countries via airports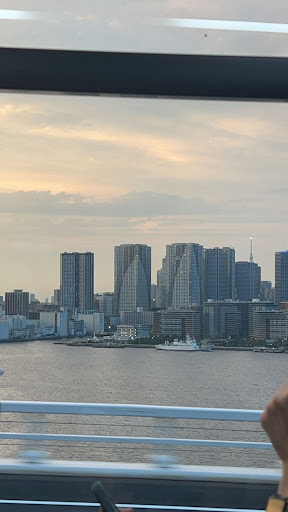 Editor's Note:  Alejandro is touring Japan with our Greeley West Travel Club.  He'll be writing in occasionally to share about the experience over the course of the next 10 days.  Here is his first article:
It's Day 1 of my much awaited tour to Japan. The tour itself was what I was looking forward to, but waking up early and the tears I shed was the opposite. Waking up at 4:30 a.m. was less than ideal for me as I had to get to the Denver airport at 6:45 in the morning. After waiting around an hour and a half, the whole tour group had finally acquired their boarding passes. Then, the most dreaded part arrived: I had to say goodbye to my family.  This sense of dread came because I not only will I miss them,  but I truly feel incomplete because I'm not sharing this experience with them. 
After saying goodbye came the best part of traveling – TSA! Of course my suitcase had to be returned and ran through the x-ray to be examined and then opened up to be thoroughly checked.  I imagined it was chaotic to see our whole high school tour group navigate through the airport, so I was more empathetic. 
Our day continued with our flight to Vancouver, which thankfully was only three hours. Me being the weirdo I am, I didn't sleep on it all though the flight was at 9:45 in the morning. As the landing happened I thought to myself, "Hey I just unlocked a new country." I realized that I have now visited all the countries of North America. Yeah, our time in Canada was very limited as the layover only lasted an hour and thirty minutes, but it counts.  My time in Canada was spent going through immigration, but I hope to be back.
Then the biggest stretch of our travels commenced: the dreaded 10-hour flight from Vancouver to Tokyo began. On the flight, I finally fell asleep. But between sleeping on a plane and the excitement of the trip, it was just a light hour and a half.  To be honest, it hasn't helped me much in the time of writing this.
We landed in Tokyo and the day didn't start off as expected. We got to know the airport REAL well while we waited around 2-3 hours trying to locate our missing luggage.
Finally, we checked into the hotel and decided to grab dinner. There is one day down out of the next 9-10 and I can't wait to see what the next days have to offer.