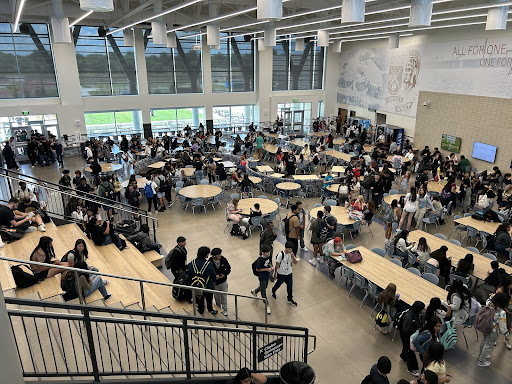 The hallways at Greeley West High School have seemed to look like they are about to burst as they are flooded with the class of 2027 starting their first year of high school.
Near the start of the 2023-24 school year, the Greeley West social media accounts revealed to the Spartan community that nearly 600 freshmen had attended freshmen orientation on Friday, August 11th.
The massive influx of students that the school has brought in one summer has brought in mixed feelings when it comes to the staff and student body around Greeley West.
Tennis coach and science teacher Mr. Ryan Pace shared his enthusiasm for the growth of the school. Implying that the community is enthusiastic about joining the school. "I couldn't be more proud to have that many people that want to come to West," Pace said. "I have always subscribed to the philosophy that 'West is Best,' and that clearly shows in how our community feels about us."
Story continues below advertisement
Freshman Janice Bercian claimed that it is overwhelming to be a part of a big number of incoming freshmen and that it can make being a student a little more difficult. "Everywhere I look there's freshmen in every corner of the school," Bercian said. 
Bercian said the biggest impact of lots of freshmen happens in the classroom.  "The classes have about 37 students, so it's hard to get tasks done when you have students messing around and taking the teacher's attention away from those who actually need the help," Bercian said. 
Senior Gabby Bourquin has been frustrated with the congestion in the halls even, with the new building. "The new building is definitely an upgrade from what the old building was. It's a bigger space and definitely more comfortable than the old building. But it's still difficult to get anywhere because of how many kids enrolled into the school," Bourquin said. 
Bourquin also believes it can become a very high risk of an increase in behavioral issues. "Having a bunch of students that were just middle schoolers is a little difficult because it's pretty much ensured that some of them haven't gotten used to high school behavior and that could lead to behavioral issues increasing in the school," Brouquin said.
With 2,050 students in the building, Greeley West is the school with the highest number of students enrolled in Northern Colorado.