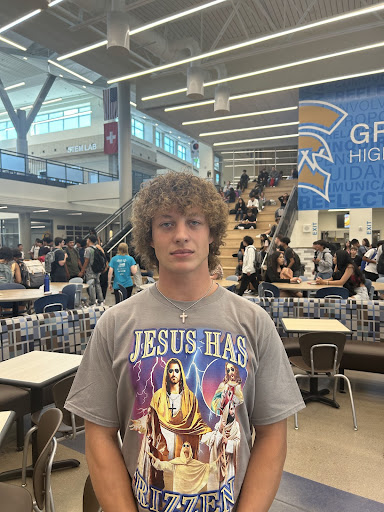 Name:  Jeremy Keener
Year: Junior
Hobbies: Exercise, cello, sports – football.
Thoughts about the future:  I always wanted to be a mental therapist and help people. I feel like a lot of people just need someone to talk to.
Story continues below advertisement
Most Essential Ritual/Habit:  Making sure my body feels good.
How do you procrastinate:  I procrastinate on my math homework. I just always had a hard time and I struggled with it, especially knowing that I am in College Algebra.
Favorite Social Media Platform: My favorite social media platform would be Instagram, I think. That's because I get to see lots of celebs and people to look up to.
What is your sleep schedule: My sleep schedule is 11 p.m. to 6 a.m.
How do you know when you have been successful: When I'm a mental therapist helping people.