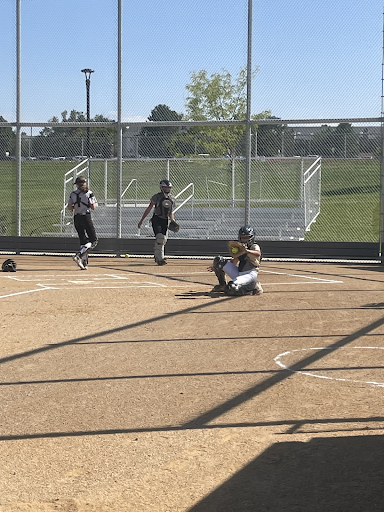 With all the new freshmen coming into Greeley West High School comes talent. West's varsity softball team has two freshmen, Araina Holguin and Hayden Atchley. That depth is a big reason why the Spartans head into tomorrow's marquee matchup with Roosevelt 7-0 overall this season.  
When asked how it feels to be on varsity as a freshman Holguin stated, "It feels good" while Atchley says, "It's interesting.."
Atchley further states that being a freshman on varsity is hard. "You have to meet qualifications that most people wouldn't because you're a freshman," Atchley said. 
West softball coach, Kaylynn Kingman enjoys having freshmen on the varisty team. "I'm a huge advocate for freshmen on varsity, why the hell not? If you've got what it takes to be at this level why not? There's no shame in it. Seniority – I don't think defines the experience that some players have, some players come in with more experience than older ones."
Story continues below advertisement
Playing sports as a freshman can interfere with school.  Usually, upperclassmen have a better understanding of time management for a varsity schedule.  Atchley stated, "It's a lot, you have to make time."
Holguin agreed.  "It's okay. It's kind of hard to keep up with classes and my sport," Holguin said.
Upperclass teammates have welcomed the freshmen and their talents with open arms. Senior player Sara Ensinia had some very good things to say about teammates Atchley and Holguin.. Ensinia stated, "I think they're doing fairly well this year. They've shown great dedication to the team and great enthusiasm of wanting to be a part of this program."
Kingman agreed. "They're doing good work. They are some of the hardest working girls I've seen coming in freshman year. They definitely have good positive attitudes, they're easy to coach, they've got a good work ethic, and they're flexible," Kingman said.