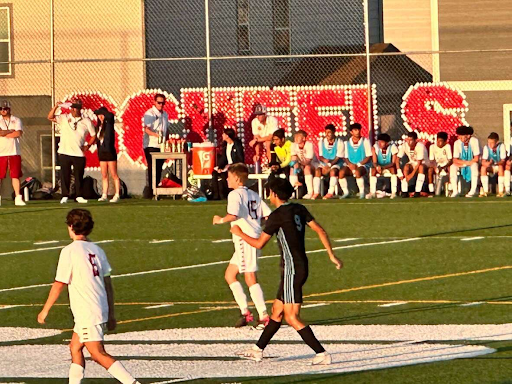 The Greeley West Spartans Boys soccer team fell short to the Northridge Grizzlies 4-0 on Tuesday night.
In the first half. the Spartans had control of the ball keeping Northridge in the first half other than two claims by the goalkeeper. The Spartans offense struggled only having taken one shot the whole game compared to the Grizzlies 12 shots. 
The Spartans had good defensive possessions in the first half, but then struggled to keep the defense together in the second. Leaving runways for the Northridge offense to advance and gain the advantage. The Spartans commited three fouls during the second half, showing how they struggled to keep control of the ball.
The Spartans struggled to hustle back to the middle of the field which helped the Grizzlies gain control in the second half. The Grizzlies controlled the whole left side of the pitch leaving the Spartans the right side to advance during the first half. Northridge struggled to not get offside, having one offside goal that never counted and eight more offside calls when they tried to advance up the field. 
Story continues below advertisement
The Spartans held valiant through the first and the score was 0-0 at half. About 10 minutes into the second half the Grizzlies found an opening awarding them their first score of the game. After that the Grizzlies rattled off three more goals in five minutes of play, making the game out of reach with 25 minutes to play.