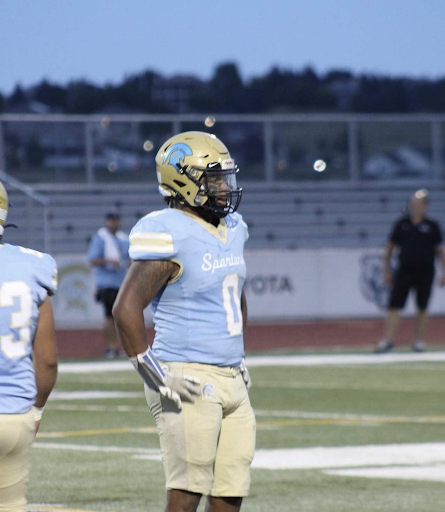 David Lopez is a senior at Greeley West High School and is a two-sport athlete. Lopez has two siblings, Jacob and Ella. Jacob is a past graduate from West and Ella is a sophomore. Lopez is a team captain for football and wrestling and is good leader and teacher. 
Lopez hopes to have a good season.¨I want to improve. I want to have a great season with little to no mistakes from the team and play our game,¨ Lopez said. 
Lopez is looking forward of finishing out his career playing his sports and wants to get better everyday. Lopez has a unique mentality about sport.  "Playing football is a blessing and of course we want to win,  but win or lose it's the best to play,¨ Lopez said.
Lopez is hoping to carry his football career on to the college level. He proceeded to say, ¨I'm hoping to play college football at a four-year university.¨ Lopez doesn't know what he would play in colelge, but he plays tight end, halfback and linebacker at Greeley West. 
Story continues below advertisement
Lopez is very confident and motivated to play the sport that he loves. He said his family motivates him the most. He stated that he just wants to make them proud at the end of the day.
Lopez loves his teammates, but he does think there has to be improvement to the team. With improvement to the team there could be a lot more things that could be done. Lopez said, ¨We need to be able to play as a team.¨