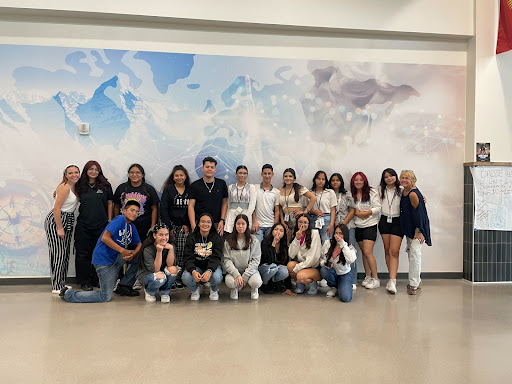 A new addition to the clubs this year is called Ballet Folklorico.  This is a typical dance for all Hispanic cultures. It is a beautiful practice of traditional dances from different places around the world. 
Ms. Naiomi Lopez is the sponsor of the club and is excited to have the opportunity to learn these different dances, with a chance to show other students, staff, and families their learnings. Ballet Folklorico has existed at Greeley West before, but it's been absent for over a decade.  
Lopez said she feels a personal attachment to the club. "Since before I was an adolescent, I've had a passion for Ballet. I was about 5 years old when I discovered my passion for Ballet Folklorico, and I want to share that experience with others," Lopez said. 
The club currently has 25 total participants, with students of all years joining to try out and see what Lopez brought to West. The club is aiming and willing for as many members as possible, with Ms. Quintana commenting, "The more the merrier.' 
Story continues below advertisement
For those debating on joining the Ballet, Lopez brought to light that absolutely no experience is required to join.  She stated students start from square one and the basics as to what exactly Folklorico will be introducing. 
Even though the first meet of the Ballet Folklorico club was on Thursday, September 7th, it's never too late to sign up. "Anyone's welcome, anytime," Lopez commented.