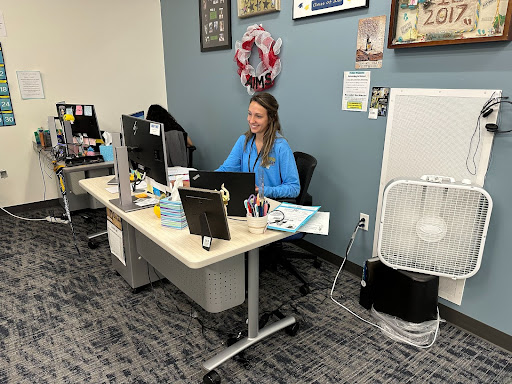 Growing up with 15 siblings seems out of this world, but not for Ms. Jordan Sanchez, a Zero Dropouts staff member at Greeley West High School. 
Sanchez's 15 siblings all come from blended families, but they still treated each other like regular siblings. The age gap expands from 36 years old to the youngest sibling, who just graduated from high school. Sanchez said living a house with lots of siblings provided certain challenges.  "Going from one house to another was never a dull moment," Sanchez said. 
As Sanchez was growing up, so did her family. In her sophomore year of high school, she gained four  more siblings when her dad remarried.   
Having to go from a household full of siblings to another household full of siblings was challenging.  Familial expecations would change depending upon which parent she was living with at the time.  "I would go from one house to the other with the other parent mentality," Sanchez said.
Story continues below advertisement
Having 15 kids is difficult having to balance it out and trying to deal with all that chaos but her parents made it work. That helped Sanchez have a pretty close connection with her siblings. Now that they are older it's harder to stay connected with each other in person since some siblings moved out of state and created their own lives. They still keep in touch with each other and her parents. "My parents downloaded Snapchat just for us to still talk to them since that's what's used nowadays," Sanchez said. 
Having a lot of siblings means having a lot of nephews and nieces. As of right now one of Sanchez's nephews attends Greeley West High School. Sanchez currently works in the Future Center at Greeley West. If her nephew ever needs anything during school Sanchez will be there.