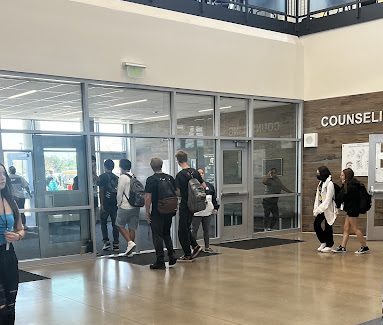 The requirement to wear student IDs all day was implemented last year, but during this new school year, the teachers and administrators are making sure that everyone actually follows this procedure.
During class, walking the halls, or even going to the bathroom requires all students to wear their IDs around their necks. Though this procedure is implemented for safety reasons, most students absolutely hate this requirement. 
Senior Yamileth Pacheco is not one of the students who hates this procedure. "It's whatever. If we have to wear them for safety, we should. Kids are just trying to start problems and make it a big deal,"  Pacheco stated.
Since last year, adults have been struggling to get students to cooperate and wear their IDs. Students feel as though they have no freedom in the school because of the ID procedure.
Story continues below advertisement
An adult who has been trying to enforce this policy is hall monitor Josh Tiffany. "Somewhere down the road, they are going to have a job with some form of ID, and it also comes down to what we think will make the school safer," stated Tiffany. "I lose count of how many kids I see without them."
Safety is the school's number one priority, and these IDs are vital to every student's safety. 
US Government teacher Mr. Ky Dietz agrees with this safety procedure. "It's simple, we need to know who's in the building. I don't understand why people don't want to wear them; everyone in the building has to wear them, even the adults," stated Dietz.
Contrary to what the students believe, this ID procedure is very necessary. The United States has a school safety problem, and with the IDs the administrators and teachers make sure that everyone who enters is a student or employee at the school.